Michael Thomas is our 2017 Literary Arts keynote author. On March 9th, he will be leading a morning discussion on writing at 11 am., and then reading and signing, 1:30-3:30 p.m., C211.
His forthcoming memoir, The Broken King is about four generations of men in his family. His first book Man Gone Down (Grove/Atlantic, 2007) is a beautifully written, insightful, and devastating novel. It follows a 35-year-old African American man, broke and estranged from his white wife and three children, who has four days to keep his family afloat and reclaim his stake in the American Dream.
Man Gone Down was selected as one of the New York Times Book Review's top five novels of the year, as well as a New York Times Notable Book, and was a San Francisco Chronicle Notable Book.
In June 2009, Thomas was awarded the prestigious IMPAC Dublin Literary Award, one of the most lucrative literary prizes in the world—his novel was selected from 145 books nominated by libraries around the globe, of which four were from the US.
Thomas received his BA from Hunter College and his MFA from Warren Wilson College. Currently, he is a full-time professor of English at Hunter College. He lives in Brooklyn with his family.
Links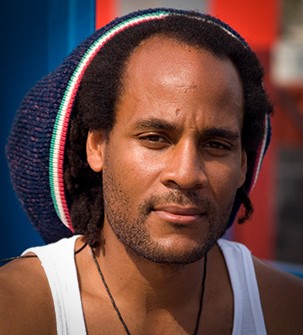 Literary Arts Series